Walking is fantastic exercise for seniors, and it's an exercise that many seniors enjoy. But when the temperatures rise and the days get hot, it can be dangerous for seniors to go for their daily walks. In order for seniors to get the exercise they need to stay healthy but do it in a safe way that minimizes the risk that they will get heatstroke or another heat related illness seniors should not walk alone. Seniors with home care should have their provider walk with them in case they start to feel light-headed or dizzy.
Stay Hydrated
Seniors typically are dehydrated no matter what the weather is. When the weather gets warm and seniors are sweating more than usual they will get dangerously dehydrated pretty quickly. Seniors should make it a habit to drink water throughout the day so that they are drinking water before and after their walks. They should also be drinking water during their walks so that they are replacing any fluids they are losing to sweat while they are walking.
Stop For Rest Breaks
Seniors that are going out for a walk should choose a route to walk where they can sit and rest frequently. Walking paths that have convenient benches placed at regular intervals are the best choice for seniors who want to walk in the heat. But seniors can also walk on trails as long the trails have regular rest areas or stops. It's important for seniors to take regular breaks so that they can avoid over exertion and heat exhaustion. The hotter the temperature is the more often seniors should stop for a quick break.
Watch For Signs of Heat Stroke
Heat stroke can be fatal if it's not caught early and treated. It can also cause serious medical problems that can result in a coma for seniors. Your senior parent and their home care provider should know the symptoms of heat stroke and be watching for them while seniors are out on a walk. The most common signs of heat stroke include slurred speech, confusion, weakness, very red and warm skin, and profuse sweating. Seniors that feel too hot or feel their blood pressure going up during a walk should sit in the shade until they feel able to try getting home.
Walk During the Coolest Part of the Day
Seniors can lower their risk of getting heat stroke if they walk during the parts of the day when the sun is not quite so hot. Usually experts recommend that seniors walk early in the morning to avoid the most of the heat and the traffic. Walking during the mid-morning or at night can also help prevent heat stroke. Seniors who walk at night or early in the morning should wear light reflective vests to help drivers see them when they're walking.
If you or an aging loved-one are considering Home Care in Summerlin, NV please contact the caring staff at Compassion Crest Home Care.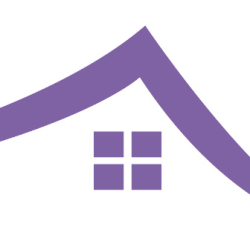 Latest posts by Compassion Crest Home Care Staff
(see all)