If you have a senior parent that has Alzheimer's, you will probably need to spend a lot of time reassuring them. When seniors have Alzheimer's, they can become confused and upset quickly because they don't recognize where they are or because they can be unsure of what is going on in the moment. They may not even recognize you. If you are angry, upset, or sad, your senior parent may assume they have done something wrong or have upset you, so you may need to reassure them that isn't the case. When you need to offer reassurance to a senior loved one with Alzheimer's, try these tips below.
Get Alzheimer's Care
Caring for a senior parent with Alzheimer's can be very emotionally and physically difficult. It can be very helpful to get Alzheimer's care for your senior parent. A caregiver that has training and experience working with seniors who have Alzheimer's can provide support and help to your senior parent and to you and your family. They can help you learn how to navigate this journey with your senior loved one. And because your senior parent sees their caregiver every day, the caregiver may be able to help offer reassurance when it's needed because your senior loved one feels comfortable with them.
Use Touch
Touch is a good way to offer reassurance to someone with Alzheimer's. They may not understand your words when you're talking to them, so speaking reassuringly may not always comfort them. Touching their hand or shoulder, giving a light hug, or holding their hand can offer that comfort and reassurance. For example, if your senior loved one feels upset because they don't know you, taking their hand and saying it's ok if they don't remember you can help reassure them they didn't do anything wrong and you're not upset with them.
Keep Your Tone Cheerful And Approving
Your tone is more important than your words when it comes to dealing with a senior parent that has Alzheimer's. Always keep your tone neutral or cheerful. Your tone will register with your senior parent and send a cue as to your mood. If your tone is sharp, sad, or upset, then that will come off as though they have done something wrong. But if you use a tone that is more approving and light, they will relax and feel safe.
Smile
When you don't know what else to do or nothing else is working, try smiling. Smiles are universal and your senior loved one will know that you are not upset with them if you are smiling. A warm smile can instantly defuse a tough situation or a situation where your senior parent is getting angry or upset. If your senior parent has Alzheimer's care, you should talk to your parent's care giver to find out other specific things that your parent finds comforting and use those when nothing else is working.
If you or an aging loved-one are considering Alzheimer's Care in North Las Vegas, NV please contact the caring staff at Compassion Crest Home Care.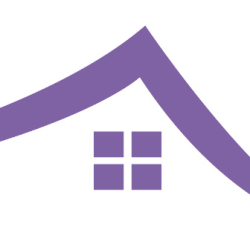 Latest posts by Compassion Crest Home Care Staff
(see all)