Over two million older adults suffer from depression. While your dad's depression isn't abnormal for his age, it is worth having a conversation with him. If you find it difficult to do, consider outside professional help from companion care at home. Also, don't be alarmed if he doesn't want to say much or shuts down. What you need to do is make sure he knows his family loves and supports him.
Depression isn't always easy to identify. If your dad is sleeping more or less, insomnia can be a sign. So can appetite changes, confusion, irritability, loss of interest in former hobbies, and withdrawal from social activities.
Physical pain like migraines, loss of energy, and feelings of hopelessness are also common signs.
What Are the Leading Causes of Depression in Older Men?
Why is your dad depressed? It could be one of several common causes. Often, depression follows the diagnosis of a chronic health condition like heart disease, COPD, or dementia. If your dad's spouse or partner dies, depression is common and can last months or years. The loss of a long-time pet can also trigger depression.
Social isolation is another cause of depression. If your dad lives alone and doesn't have any friends or family nearby, depression is a risk. Also, he might become depressed over time by the things he sees going on in the world through headline news, such as major disasters, wars, or violent acts that impact communities.
Any of this could be true, but sometimes there may not be any logical reason. Mental health disorders do not always have rhyme or reason and simply are just part of your genetic makeup. If there is a history of depression in the family, everyone in the family has that risk, so it's important to know the signs.
What Can You Do?
If you believe your dad is depressed, talk to his doctor. You may need to advocate for him to get the help he needs. It's estimated that fewer than 50% of primary care doctors properly diagnose depression.
Your dad might fight you and say he can handle it. Make sure he knows he doesn't have to go through it alone. He might find that prescription medications help, but they don't work for everyone.
Do all you can to spend more time with him and get him up and out of the house. Walks in nature can be healing and very helpful in learning how to take care of himself and realize that his family is here to support him.
It's very possible that your dad feels alone and isolated when you're not around. Arrange companion care at home to ensure he's not alone all day, every day. A companion care at home aide can help with housework and meals, drive him to stores and community centers, or put on a movie and watch it with him. Learn more by talking to an advisor in home care.
If you or an aging loved-one are considering Companion Care at Home in Anthem, NV please contact the caring staff at Compassion Crest Home Care.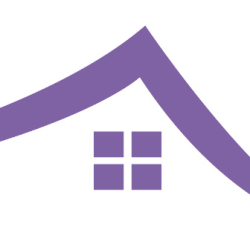 Latest posts by Compassion Crest Home Care Staff
(see all)