Alzheimer's disease is a brain illness that slowly progresses. The condition affects a person's memory, thinking, and behavior. For those who have a loved one with Alzheimer's disease, caregiving can feel overwhelming. It's difficult to know that a family member is struggling, so it is important to explore options like Alzheimer's care providers.
Provide Emotional Support
Providing emotional support is one of the most important things that family caregivers can do for someone with Alzheimer's disease. This includes listening to them, being patient and understanding, and showing them love and affection. It's essential for family caregivers to recognize that the seniors they love may become frustrated, confused, or upset, and that it's not their fault. Letting seniors know that there is support available and that they will always be supported can help them.
Help with Daily Activities
Assisting with daily activities can also be helpful, especially as the disease progresses and it becomes more challenging for seniors to perform daily tasks such as bathing, dressing, and eating. Maintaining their independence as much as possible while being prepared to step in and help when necessary is crucial. Additionally, adjusting their living environment to ensure it is safe and comfortable for them may be required. Alzheimer's care providers can help with all of these tasks.
Learn as Much as Possible
When family caregivers learn as much as they can about Alzheimer's disease, it's a lot easier for them to help meet the needs of their family member. Learning about the symptoms of Alzheimer's, the stages, and any possible treatments for Alzheimer's disease helps family caregivers to make better decisions in their senior's care. Understanding what that elderly family member is experiencing helps family caregivers to offer the right support in the right ways.
Advocate for Their Loved One
Advocating for a loved one with Alzheimer's disease is critical since they may have difficulty advocating for themselves, especially as the illness progresses. As a family caregiver, it's important to ensure that seniors with Alzheimer's disease receive the best possible care. This may entail communicating with healthcare providers, managing their senior's medications, and ensuring that their living environment is safe and comfortable. Alzheimer's care helps even more with ensuring that seniors with Alzheimer's disease are getting the care that they need.
Take Care of Themselves
It's absolutely essential that family caregivers take care of themselves while they take care of someone they love who has Alzheimer's disease. Avoiding self-care doesn't really save time or energy, which are some of the most common reasons family caregivers offer when they talk about self-care. The more that family caregivers prioritize their own health and well-being, the better able they are to offer their aging adults the care that they need.
Alzheimer's care providers can help with respite time, making self-care easier for family caregivers.
Caring for someone who has Alzheimer's disease can be intimidating and even a little bit scary. There are lots of tools available that family caregivers can use to get the help that they need. Alzheimer's care providers are an excellent option for families who want to ensure that seniors with Alzheimer's are getting their needs met quickly and safely.
If you or an aging loved-one are considering Alzheimer's Care in Anthem, NV please contact the caring staff at Compassion Crest Home Care.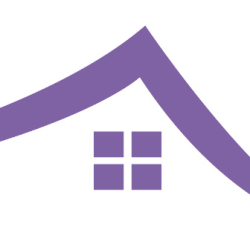 Latest posts by Compassion Crest Home Care Staff
(see all)