Home Care For Alzheimer's & Dementia
Taking care of an elderly loved one with Alzheimer's or dementia can be a daunting responsibility. Fortunately, Compassion Crest Home Care provides kindhearted home care services to support those suffering from these conditions. With the right resources and assistance, families can rest easy knowing that their loved one is receiving the highest quality of care.
Caring for a senior with Alzheimer's or dementia can feel like an overwhelming task for many families in the Las Vegas area. This is particularly true if they don't know where to begin in their search for top-notch home care services.
How Long Can A Person With Alzheimer's Disease Live At Home Alone?
When it comes to home care for Alzheimer's or dementia, one of the most important questions many families have is: how long can a person with Alzheimer's disease live at home alone? The answer depends on the individual and their specific circumstances.
For some seniors living with Alzheimer's or dementia, staying at home alone may be possible with the right support system in place.
To ensure that a senior is safe and comfortable in their own home, professional senior home care services can provide essential assistance such as medication reminders, supervision during activities of daily living, and social companionship.
Services like these can help seniors remain independent at home for longer than they would without proper support. Home care companions are trained to recognize potential issues early on and Compassion Crest Home Care can suggest customized care plans to help maintain safety and quality of life.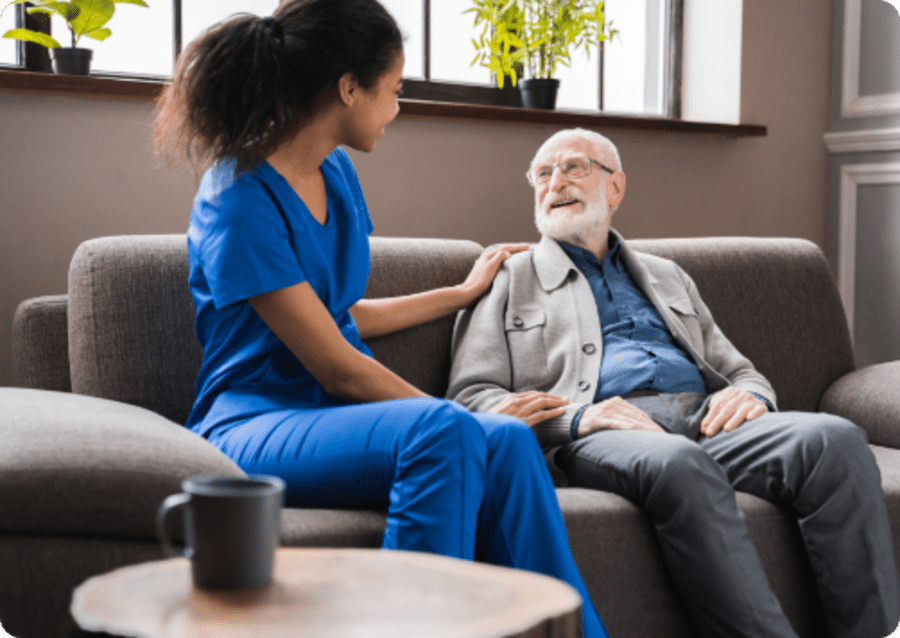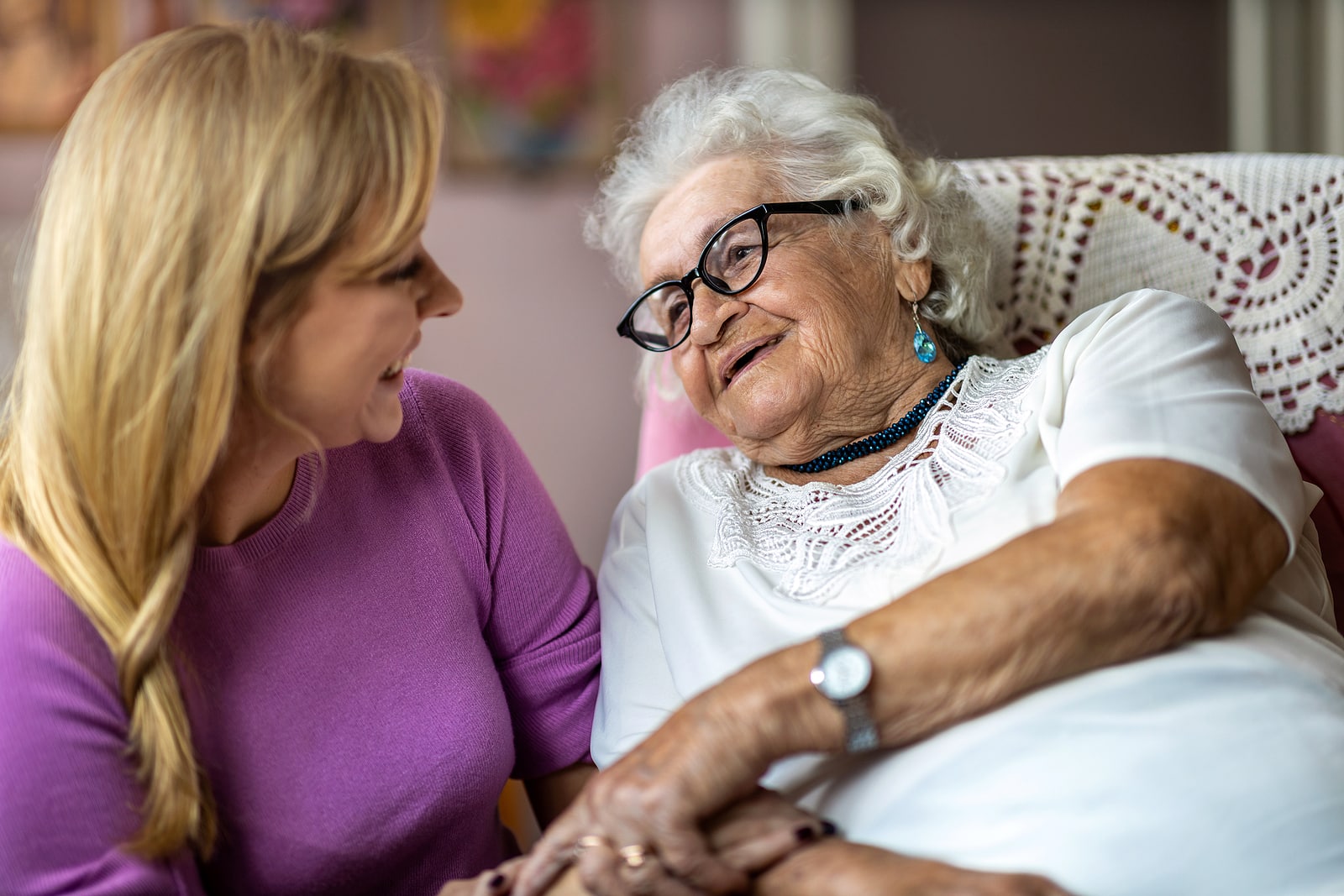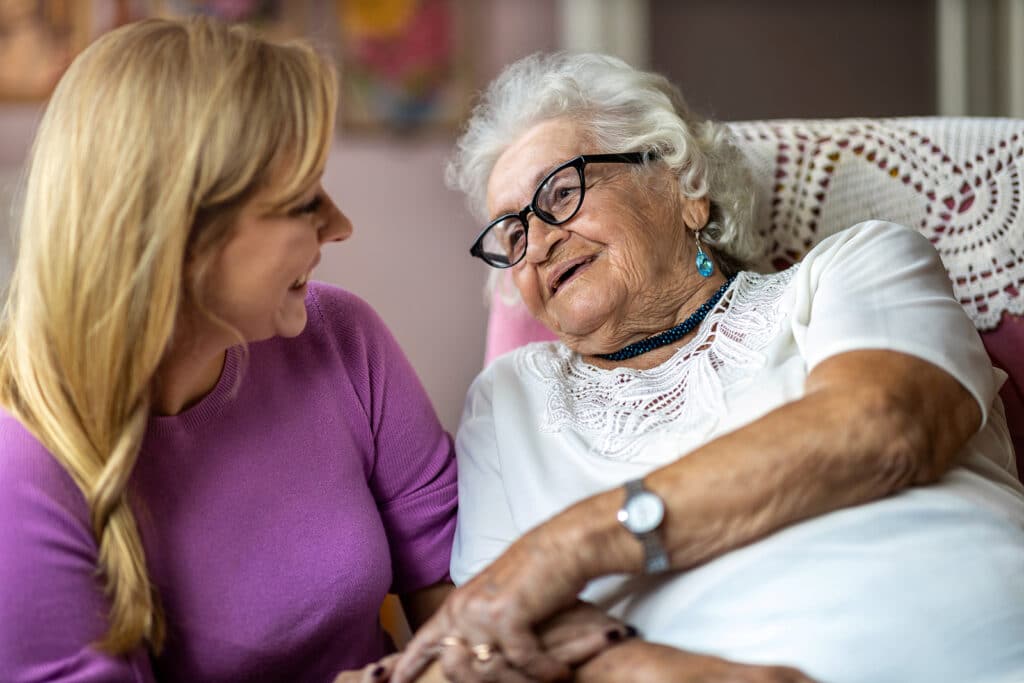 Jane's husband was diagnosed with dementia, and she needed assistance with his daily activities. Compassion Crest provided a caregiver who was kind, patient, and knowledgeable about dementia care. Jane felt relieved knowing her husband was receiving the care he needed while she could take a break and tend to other responsibilities.
Have questions about in-home care? Fill out our form and let's have a conversation. We can answer your questions.
What Types Of In-Home Care Services Are Included With Alzheimer's Home Care?
Caring for a loved one with Alzheimer's or dementia can be an overwhelming experience for family members. Home care services are designed to provide support, comfort, and assistance with the daily tasks of living.
What types of services are included in home care for dementia patients?
Home care professionals provide personalized assistance tailored to the individual's needs and abilities. This type of care is typically provided by home care companions or certified nursing assistants who are experienced in caring for those with Alzheimer's disease or other forms of dementia.
Home Care may include help with:
Activities of Daily Living (ADLs)
Grooming
Toileting
Bathing
Dressing
Mobility and transfer assistance
Eating
Instrumental Activities of Daily Living (IADLs)
Meal preparation
Companionship
Transportation to medical appointments
Medication reminders
Light housekeeping
Laundry
Safety supervision
Social activities
Shopping trips
Errands and more
By providing this extra level of support, home care can make it possible for seniors to remain living safely at home while receiving the necessary care they need. With the right support system in place, families can rest assured that their loved one is being taken care of in the comfort and familiarity of their own home.
Here are three ways home care can make a difference:
Home care providers are trained to provide assistance for people with dementia, with activities of daily living that people with Alzheimer's often struggle with. This can include helping them dress, bathe, prepare meals, and get around the house.
Home care services provide companionship and support for people with dementia or Alzheimer's. Having someone around who understands their condition offers a comfort that cannot be found elsewhere.
Trained home caregivers for Alzheimer's disease understand the nuances of the disease and can anticipate needs before they become crises. Personalized plans can be developed to keep seniors safe and happy at home for as long as possible.
Home care for Alzheimer's disease is not just about providing physical assistance—it's about providing support and understanding that helps seniors feel secure in familiar environments despite the changes brought on by this challenging condition. From providing personalized plans of care to offering companionship and compassionate support, home care providers offer an invaluable service for those living with Alzheimer's Disease.