If your senior loved one has just had surgery and is coming to stay with you for a few weeks or even just a few days as she recovers, you'll have plenty of instructions from her doctors and nurses about how to help make sure she recovers quickly and completely. There are also post-hospital care steps you can take to make your loved one comfortable and reduce her anxiety as she recovers in your home.
Set Aside Space Just For Her
If you have a guest bedroom, this will be your obvious choice of a place that will provide her with the privacy she needs as well as quiet during her post-hospital care.
If you don't have an extra bedroom, it might be fair to ask someone to give up their room for the week so your loved one can get the rest she needs while the rest of the household is awake. It'll also provide her with a private area for when a post-hospital care visit is made and she needs to be examined.
Bring Her Favorite Comfort Items
Your loved one may really want to have her own pillows and blankets from home when she's recovering. They'll not only be perfectly comfortable to her (even if you don't like flat pillows and she does), but they'll also remind her that she'll be recovered soon and able to return to her home once her body is ready. They give comfort and hope just by being near her.
Have Her Pet Stay With You
There are caveats to this, such as the dog is too large for your home or the cats are not litter trained and you're allergic. But if possible, let her pet stay with you while she does. Pets can speed recovery time by providing comfort and companionship. Petting a dog or a cat can reduce heart rates and calm nerves.
Hire a Professional
Having a post-hospital care provider come to your home to help with wound care or physical therapy will be very helpful. Your hands are going to be full with cleaning, cooking, and companionship of your loved one, and having a professional elder care provider come to the home can provide you the freedom you need to manage the other tasks as well as provide emotional support to your loved one.
Get Her Favorite Treats
During recovery, this is the time that your loved one can eat foods that provide comfort like milkshakes or big piles of mashed potatoes (based upon doctor's orders). Even just having her favorite drink on hand like lemonade can lift her spirits and give her a positive point in her recovery journey.
Keep Visitors Well Spread Out
Having the grandkids visit can be both exciting and exhausting, so plan for visitors to come for short periods with plenty of rest between each one. These tips should help your loved one get back on her feet in no time.
If you or an aging loved-one are considering Post-Hospital Care in Green Valley, NV please contact the caring staff at Compassion Crest Home Care.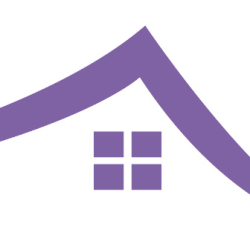 Latest posts by Compassion Crest Home Care Staff
(see all)