When your loved one is scheduled for a hospital stay due to a procedure, treatment, or surgery, it's often easy to forget about the little things that'll make her hospital stay not only more pleasant, but also help her to recover more quickly so that she can come home. While being prepared for her to come home is important, there are also steps you can take while she's at the hospital to get her back to the comforts of home and the care of a post-hospital care provider more quickly.
Following doctor's orders is paramount for a hospital stay, but many people forget that they can also ask for accommodations and preferences while in the hospital that will make them more comfortable and promote quicker healing. Here are some suggestions for your loved one's hospital stay.
Bring Necessary Equipment
If your loved one needs glasses, a hearing aid, or a cane, make sure they come with on her hospital visit. Your loved one will need these things as she recovers and not having them may slow her recovery down.
Stay on the Same Eating Schedule
If your loved one likes to have a small breakfast right away in the morning and then a snack mid-morning, ask if she can continue with that pattern. If her food isn't restricted and she's on a special diet, make sure those dietary needs are met while she's in the hospital.
Keep Sleep Patterns Consistent
It's hard to maintain regular sleep patterns during a hospital stay. There are all kinds of strange noises, nurses popping into the room at all hours, and maybe an earlier rise than normal. But if possible, ask your loved one's nurses what can be done to eliminate night-time interruptions and possibly pack a pair of ear plugs to help with the hallway and building noises.
Keep Active
As much as the doctor allows, encourage your loved one to stay active during her hospital stay. Visitors should encourage her to walk with them if she is able. If she a post-hospital provider that's coming after she goes home, have her post-hospital care provider come to the hospital to meet her and go for a stroll around the hospital. It'll be nice for your loved one to know her post-hospital care provider before she goes home.
Avoid Napping
While the body needs rest, encourage your loved one to stay awake during the day hours as much as possible to help her body stay on its regular sleep schedule. It will make the transition home easier. You can bring some of your loved one's favorite activities to the hospital for her to enjoy during the day as well as providing visits and phone calls to pass the time.
Following many of these simple recommendations can help your loved one be more comfortable during her hospital stay as well as help her body heal more quickly. She'll be back home and recovering before you know it.
If you or an aging loved one are considering Post-Hospital Care in Las Vegas, NV please contact the caring staff at Compassion Crest Home Care today at (702) 385-0920
Compassion Crest Home Care is a Trusted Home Care Agency serving Las Vegas, NV, and the surrounding areas.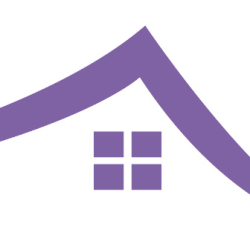 Latest posts by Compassion Crest Home Care Staff
(see all)