Your aging loved one may have not grown up hearing much about gut health. It's a newer topic on the health circuit, but it refers to something that's been around since the beginning of time. Gut health refers to the bacteria, viruses, and fungi that live inside the stomach and intestines. It's an entire microbiome that determines how well the digestive process works.
A bad gut biome may mean your loved one has frequent complaints of bloating, gas, diarrhea, constipation, and/or stomach pain. It often doesn't cause a complete halt in daily activities but can make your loved one feel kind of miserable at a moment's notice. The key to knowing if the gut biome is not healthy is having frequent attacks of any of the above-listed symptoms. An occasional bout is normal.
So, if your aging loved one complains a lot about any frequent "tummy troubles," how can you help? Like many aspects of health, it has a lot to do with lifestyle changes. Your home care assistance team can join in on helping your loved one make six key changes to her lifestyle to improve her gut health.
Use Antibiotics Wisely
Antibiotics not only kill off bad bacteria, they will kill off the good stuff as well. Too many can reduce the diversity of gut bacteria, causing the person taking them to develop antibiotic-resistant infections. Many people want to take antibiotics anytime they feel sick, hoping it'll help them recover more quickly. She may need convincing if the doctor says antibiotics won't help with her cold or flu.
Eliminate Alcohol
Alcohol wreaks havoc on the gut so if your loved one already suffers from a bad gut, it's a good idea to avoid all alcohol. It doesn't mean she can't go out with family or friends to a local bar or restaurant, she should just try to stick to mocktails. Having a mocktail can make her feel like she's having a special time without having any alcohol. There are a lot of great mocktail recipes out there. She could even try making some at home.
Get Regular Exercise
Daily exercise helps keep the gut biome healthy. Plan for her home care assistance team to work with her to make sure she has physical activity at least 30 minutes a day, five days a week.
Sleep at Night Time and Not During the Day
Regular quality sleep is important to many health issues, but for a good gut biome, it's also important when you sleep. The gut microbes run on the circadian rhythms determined by when the sun is up, just like the body. Sleeping when it's dark out helps them stay in a healthy pattern.
Reduce Stress
Many people complain about how their stomach hurts when they're stressed. Stress can change the gut biome so keeping it managed will help your loved one have better gut health.
Whether it's taking a walk with her home care assistance provider, practicing yoga, or listening to calming music, encourage your loved one to actively try to keep stress levels reduced.
It may take some time, but with consistent lifestyle changes, your loved one's gut will be feeling better soon.
If you or an aging loved-one are considering Home Care Assistance in Seven Hills, NV please contact the caring staff at Compassion Crest Home Care.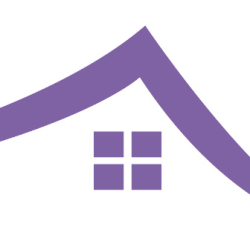 Latest posts by Compassion Crest Home Care Staff
(see all)