It's vacation season and now is the perfect time for seniors to learn more about traveling safely. Seniors need to take some special precautions when traveling to stay safe and healthy. But when seniors pay attention to their care and safety, they can enjoy a wonderful family trip or an exciting solo trek. Seniors who have senior home care can get assistance from their provider to help in packing medications or medical devices that they will need to bring on their trip.
Consider Getting Medications at the Destination
Traveling with medications can be tricky, especially for seniors that are traveling internationally. Seniors who need medications that are highly regulated may want to consider getting medication at their destination rather than traveling with it.
A senior's doctor can give them a prescription for exactly the amount of medication they will need during the trip. That medication can be arranged in advance and picked up with the senior arrives. That way seniors won't have to travel with that medication and risk having it lost or stolen.
Wear Compression Socks and Move Regularly
DVT or Deep Vein Thrombosis is a danger for all travelers. But seniors have a much higher risk. DVT is a blood clot in the leg that can travel to the heart or brain and cause a heart attack or a stroke. Seniors who fly have a higher risk of DVT. The best things seniors can do to manage the risk of DVT while traveling is to move as much as possible. Seniors should also wear compression socks or compression hose to help with circulation and blood flow. Every hour seniors should get up and walk around as much as they can to keep blood circulating.
Carry Medications in a Carry on Or Purse
Seniors who don't want to get their medication at their destination should always keep medication in the original bottles with the original labels. They should keep medications in their purse or in a carryon bag or backpack. That way they won't run the risk of the medication getting lost if their luggage is lost or delayed.
Keeping medications close will also prevent them from being stolen. They do need to be in the original bottles with the original labels to make going through security easier. Don't put them in a daily pill container until after reaching the destination.
Bring a Medication Inventory Sheet
If medication does get lost or go missing, seniors need to know what medications they brought. They also may need to submit a list of their medications to security while going through screening. Their senior home care provider can help them compile this list.
It's a good idea for seniors to make up a list of their medications and travel with copies of that list. Put the phone number for the doctor who prescribed each medication on the list too so that if there are any questions it will be easy to find the number and call the doctor.
If you or an aging loved-one are considering Senior Home Care in Summerlin, NV please contact the caring staff at Compassion Crest Home Care.
Source 1 / Source 2 / Source 3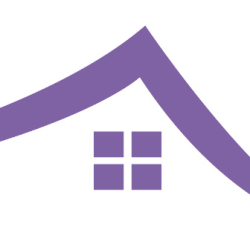 Latest posts by Compassion Crest Home Care Staff
(see all)