There are some big decisions that seniors face as they grow older, including whether they'll age in place or eventually move into another living situation. Most seniors want to age in place, or remain in their own home, for as long as they are able to do so. Ultimately, that's something that seniors truly can do, especially with help from home care providers.
Independence
Aging in place means that seniors are still in charge of their daily lives. For someone who seriously values independence, aging in place is vitally important. Daily routines, solving daily challenges, and making decisions about how life is going to go may be more important to aging family members than caregivers realized. Many seniors worry that having any help at all takes away from their independence, but that isn't the case. Having assistance can be the key to aging adults living their lives on their own terms.
Comfort and Familiarity
No matter how long someone has lived in their home, it's a familiar space to them. It's comfortable and it's full of their own belongings, which is a really important factor. Moving, especially if that's not a decision that someone would have made on their own, may not be something that feels like a real solution. Aging in place offers a chance for seniors to remain where they're happiest.
Social Connections
Aging in place allows seniors to maintain social connections, both with family members as well as friends and neighbors who may live near them. Remaining in the same community a senior has lived in for years can help them to maintain those connections, preserving mental and emotional health. Those same connections keep seniors engaged and active in their communities.
Better Health Overall
When seniors are happier and they know that they have the assistance that they need from home care providers and family members, they're more likely to have better health, too. Elder care providers help to ensure that seniors eat well, have a clean home, and that other tasks are handled as needed, too. Seniors who are able to age in place tend to have better mental health as well, especially if their social needs are being met.
Saving on Housing Costs
Often seniors planned a long time ago to live in their home for the rest of their lives. They may have fully paid a mortgage and find that their current living situation aligns with their income and other financial needs. Spending money on another form of housing is typically not part of the plan, and aging in place with the help of home care providers makes it easier to stick with the original goal.
When seniors are able to remain in their own homes for as long as possible, they are able to feel empowered and maintain independence, health, and social connections. All of these are vital parts of ensuring that aging adults are both safe and happy, even when they need a little bit of extra help from family caregivers and home care providers.
If you or an aging loved-one are considering Home Care in Anthem, NV please contact the caring staff at Compassion Crest Home Care.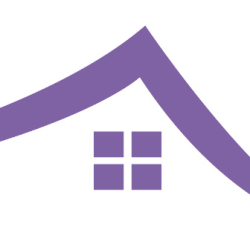 Latest posts by Compassion Crest Home Care Staff
(see all)