Plant-based nutrition for seniors is becoming a more meaningful and exciting topic as more people learn about the many health benefits of a diet based on plant foods. A plant-based diet mainly comprises fruits, vegetables, whole grains, legumes, nuts, and seeds. Animal goods are limited or not eaten at all. Seniors can get a wide range of nutrients that are good for their overall health with plant-based nutrition. This can help them live longer. Understanding the benefits of plant-based nutrition and helping seniors with their meal planning is something their home care can assist with if they choose to change.
Transitioning to Plant-Based Nutrition
While some seniors might balk at plant-based nutrition, some may be interested in learning more about the idea. Especially if their loved ones follow a similar plan. As they learn more about plant-based nutrition, it's essential to look at some of the benefits they could receive.
Nutrient-Dense Foods: Foods high in vitamins, minerals, and antioxidants are called nutrient-dense foods. These nutrients are essential for staying healthy and avoiding diseases that come with age. Fruits and veggies, for example, give seniors important vitamins and minerals like vitamin C, vitamin A, and folate, as well as potassium and magnesium. With home care available, seniors can learn easy ways to incorporate these foods into their daily routines.
Fiber-Rich Foods: Diets that are primarily plants are typically high in fiber, which is good for seniors. Fiber helps keep bowel movements regular, decreasing the risk of constipation and supporting a healthy gut system. A diet high in fiber can also help control weight, blood sugar, and cholesterol levels.
Bone Health: Bone health is vital for seniors. Dairy products have long been thought to be good for bone health. Sources from plants can also help. Dark leafy veggies like kale, broccoli, and plant-based milk alternatives that have been fortified contain calcium, vitamin D, and other nutrients that help keep bones strong.
Heart Health: Plant-based diets are known to be good for heart health. Seniors can lower their risk of heart disease by eating more plant-based foods and less animal products. These animal products are high in saturated fats and cholesterol. Plant-based diets are usually low in saturated fat and high in heart-healthy fats. Things like the monounsaturated and polyunsaturated fats are found in nuts, seeds, and avocados.
Chronic Disease Prevention: As people age, they are more likely to get long-term illnesses like high blood pressure, type 2 diabetes, and some cancers. A plant-based diet can help treat and avoid these conditions. Plant foods have a lot of antioxidants and phytochemicals, which can help reduce inflammation, make insulin work better, and fight against different types of cancer.
Seniors need to get enough nutrients when considering a plant-based diet. Some nutrients, like vitamin B12, omega-3 fatty acids, and iron, are often found in animal products. They should talk with their medical professionals before transitioning to fully plant-based. Adopting a plant-based diet may be a sensible way to stay healthy and live a fuller life. To ensure seniors get everything they need, they will need support from the home care team, their medical team, and loved ones.
If you or an aging loved one are considering Home Care in North Las Vegas, NV, please contact the caring staff at Compassion Crest Home Care today at (702) 385-0920
Compassion Crest Home Care is a Trusted Home Care Agency serving Las Vegas, NV, and the surrounding areas.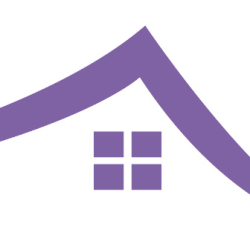 Latest posts by Compassion Crest Home Care Staff
(see all)