Do you know what happens when you stop being active? Millions of Americans should understand this as they have become far more sedentary during these past few decades than they were for the previous several hundred years. A sedentary life tends to lead to boredom, a lack of self-fulfillment, a lack of meaning and purpose in life, and perhaps weight gain.
Veterans are considered extremely disciplined, physically fit men and women, at least immediately after they leave the service. Yet, time can march on, and those veterans who are struggling with physical ailments, emotional trauma, and other challenges may have a higher likelihood of becoming more sedentary and less active. This is where Veterans Home Care services can help. Here are some things they can do to improve their quality of life:
Turn to Support
The most effective support for aging men and women, veterans or otherwise, comes in the form of in-home care. It's great to turn to family and friends, but most family and friends don't have experience helping elderly men and women during these difficult times.
Experienced home care agencies do. Specifically Veterans Home Care for those men and women who have served in the military. The caregivers who work at many of these agencies are compassionate, kind, and caring people. They certainly aren't doing it for the money, but more because of the work, because they can help those in need.
How can Veterans Home Care help an aging veteran stay active?
Everyone is different. Each person has different health issues, different mobility challenges, and different desires. For the elderly veteran who may rely on a cane or walker, have a little uncertainty in their steps, they might not do half the things they would like.
They may wait on family members, like an adult child who lives in the area, to go to a local park. But if it's not a priority for that adult child, he or she might keep putting that elderly veteran off for one day, then another, then a week goes by and then a few months.
That can lead to atrophy. Not specifically muscle atrophy, but atrophy of life. A person who feels as though he or she can no longer do anything they want is more likely to give up doing anything at all, especially if it is meant to benefit them.
What about for aging veterans who can't afford in-home care?
For that, at least for qualifying veterans, there is the Aid and Attendance benefit. This pension program was developed following World War I to help soldiers who had been injured and disabled during service. It was originally meant for them to get care at home.
Today, it provides financial assistance to veterans of all ages who need some type of care at home. For veterans under 65, they need to be considered completely disabled to qualify. For veterans 65 and over, they must show a documentable need for in-home care.
This pension is specifically for 'wartime veterans,' meaning those who served at least one day of their active duty service when United States was officially engaged in combat. They also need to have served a minimum of 90 days active duty.
If you or an aging loved one are considering Veterans Home Care in Las Vegas, NV, please contact the caring staff at Compassion Crest Home Care today at (702) 385-0920
Compassion Crest Home Care is a Trusted Home Care Agency serving Las Vegas, NV, and the surrounding areas.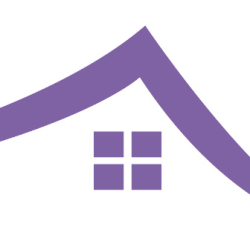 Latest posts by Compassion Crest Home Care Staff
(see all)